Domtar CEO John Williams scheduled to open RBI conference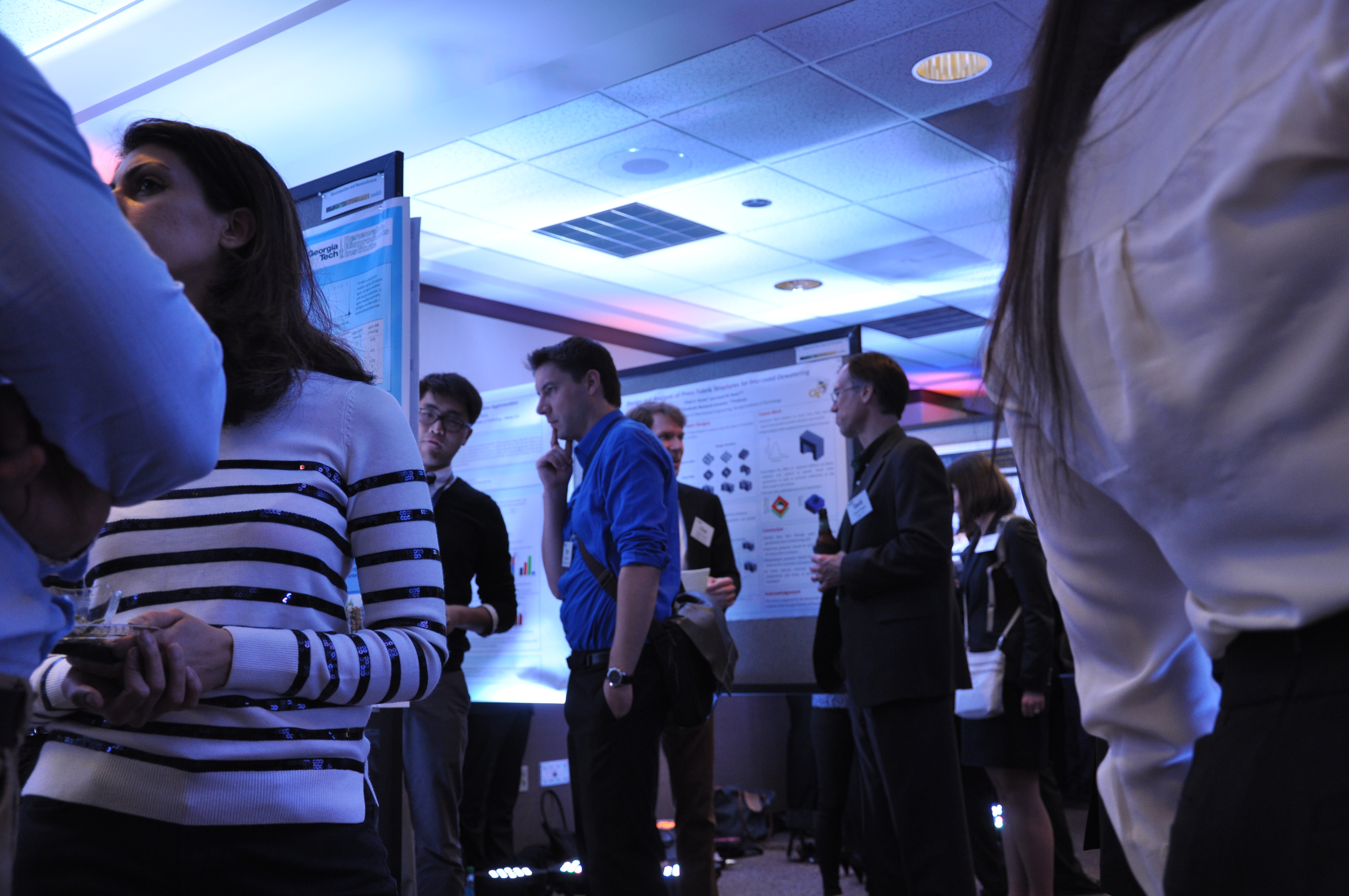 Jan 10, 2017 — Atlanta, GA
ATLANTA — (January 9, 2017) Georgia Tech's Renewable Bioproducts Institute will host its annual executive conference Growing Resources Today for a Sustainable Tomorrow: People, Technologies & Ideas, March 7-8 at the Global Learning Center in Midtown Atlanta.
The opening address will be delivered by John Williams, CEO of Domtar, a company on the forefront of the effort to convert sustainable wood fiber into useful products on which people rely every day. His keynote address, "The Building Blocks of Our Industry's Future," will outline Domtar's evolving strategy of looking differently at trees — to recognize them as nature's biorefineries. Williams will also discuss approaches to promoting improved understanding of the industry throughout the general public.
"We are extremely pleased to have John Williams join us this year," said RBI Executive Director Norman Marsolan. "He has been an industry leader and visionary in the area of sustainability, calling it a 'moral imperative' and emphasizing that sustainability is not only good for the environment—it can also benefit the bottom line, building a culture that produces productive employees, stronger employee loyalty and greater brand strength."
This year, RBI's fourth-year students will present the results of their endowment-sponsored research.  Our faculty will share their innovative ideas and most recent endeavors in a variety of areas.  We will also introduce some new faculty who have recently joined Georgia Tech to offer intriguing possibilities for forest bioproducts.  
In addition, a special session is being planned to address implications and opportunities inherent for companies in the recently awarded "Rapid Acceleration of Process Intensification Deployment" (RAPID), a Department of Energy Innovative Manufacturing Institute for which Georgia Tech is a partner with the American Institute of Chemical Engineers.
Two interactive discussions are scheduled. The first will feature students reflecting on their education and career opportunities.  The second will be led by the directors of several Georgia Tech Interdisciplinary Research Institutes to explore the future of manufacturing and how developments in their areas may present opportunities and challenges in manufacturing and research.
Nearly 40 of the PhD students sponsored by RBI's endowment are expected to participate in this year's poster competition. Attendees will have an opportunity to meet these students and discuss with them how their research could be valuable or made more relevant to their companies.
Throughout the two days, attendees will have ample time for networking and discussion with both expert researchers and students. The conference is also a prime opportunity to learn more about Georgia Tech's innovation and commercialization centers and how they can provide insights, techniques and tools to support business and industry strategies. RBI serves as a portal into pertinent research, capabilities, services, and scholarship being conducted on campus.
Last year's conference attracted a record number of industry and business leaders, as well as government and academic representatives — more than 160 during the two-day event. The meeting serves as a development opportunity as well for young to mid-level professionals. There is no registration fee.
Register here to reserve a spot today and watch for more details on our website in the coming weeks. Rooms are available at a preferred rate through Jan. 31 for conference guests at the Hilton Garden Inn, 97 10th St. NW, Atlanta, 404.524.4006. Ask for the RBI conference rate. Many hotels in the Midtown area also offer Georgia Tech preferred rates. Please be sure to specify "Georgia Tech" when you call to make your reservation.