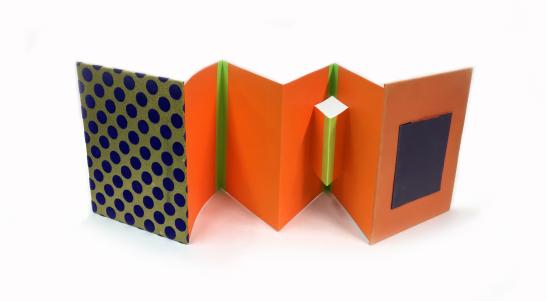 Tech's Tactile Thursdays Accordion Book
Date:
Thursday, March 3, 2022
Time:
4:30-6:00pm EST
Category:
Tech's Tactile Thursdays
Instructor:
Museum Staff
Member Price:
FREE
Non-Member Price:
FREE
Registration Deadline:
Program Description:
Explore the art of hand-made accordion books! Journals, sketchbooks, to-do lists, or keepers of dreams—discover one of the forms that these special books can take. Participants will learn simple book making techniques and create their own accordion-fold book.
How to Register for this event:
Register through Eventbrite. Workshop for Georgia Tech students and employees held in the Price Gilbert Library in the scholar's theatre. For more information or questions contact Catherine Manci at cmanci3@gatech.edu
Visit the Georgia Tech Library's Website