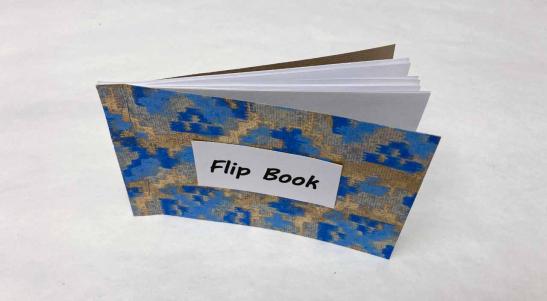 Tech's Tactile Thursdays Flip Book
Date:
Thursday, February 3, 2022
Time:
4:30-6:00pm EST
Category:
Tech's Tactile Thursdays
Instructor:
Museum Staff
Member Price:
FREE
Non-Member Price:
FREE
Registration Deadline:
Program Description:
Learn how to make your drawing come to life with this Flip book workshop! Participants will explore this simple and fun form of animation, using basic drawing skills and bookbinding techniques to make their own flipbook.  While the field of animation is far more complex than a simple flipbook, this art form showcases techniques used across the animation field. Sign up today for some flip book fun! 
How to Register for this event:
Register for the program through Eventbrite. Workshop for Georgia Tech students and employees held in the Price Gilbert Library in the scholar's theatre. For more information or questions contact Catherine Manci at cmanci3@gatech.edu
Visit the Georgia Tech Library's Website