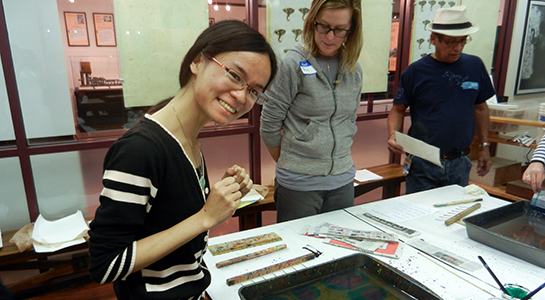 Do you have a group that wants a hands-on workshop? This is for you!
Minimum Attendance: 5
Maximum Attendance: 15
Fee per Person: $20, includes materials
or $100 for up to 5 participants
Time: 60-90 minutes
COVID Updates
The Robert C. Williams Museum of Papermaking has resumed offering all programs at normal group capacity. Per Georgia Tech guidelines, visitors who have not received a COVID-19 vaccine are strongly encouraged to wear a mask while participating in museum programming. Hand sanitizer is available for use.
We reserve the right to alter and cancel workshops in order to protect public safety based on recommendations from Georgia Institute of Technology, the Georgia Department of Public Health and the American Alliance of Museums. All participants will be notified in a timely manner of any changes to the program.
Group Paper Arts Experiences
These "crafternoons" are suitable for activity groups, clubs, social organiza-tions, or anyone with an interest in exploring papercraft in a fun and social setting. Book one or a series! Crafternoons may be booked Monday- Friday, 10am - 4pm, depending on educator availability. Programs are suitable for all skill levels. No previous art experience required!
Make a Reservation
To make reservations, contact click reserve a group paper arts experience button below or contact Education Curator at 404-894-7840 or Anna.Doll@rbi.gatech.edu.
Programs are booked on a first-come, first served basis. Programs are available Tuesday-Friday, 10am - 4pm, depending on instructor availability. *** Note: Any programs scheduled outside of the museum's regular hours may be subject to an additional fee.*** A non-refundable deposit of 50% of the balance will hold the program date. Payment can be made by cash, check (made out to Georgia Tech), or charge (Visa, MC, Discover, or American Express).
Blank Space (Medium)
(text and background only visible when logged in)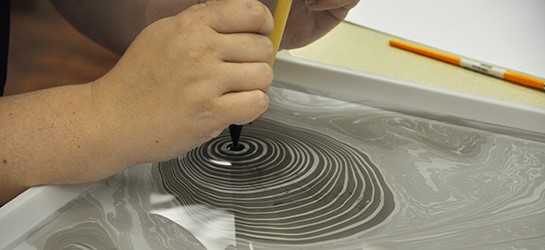 Suminagashi
Discover the ancient Japanese art of suminagashi, or "floating ink," in this workshop. Create beautiful one-of-a-kind ink patterns and transfer onto specially prepared papers.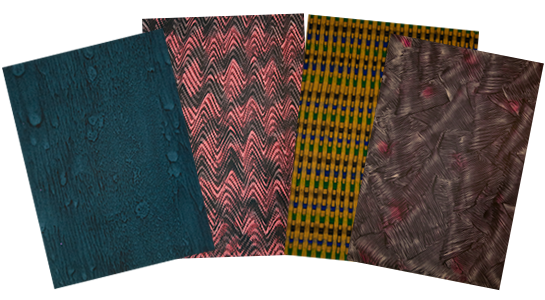 Paste Paper
Creating paste paper is like finger painting for adults! Using a special paint mixture, produce amazing designs and patterns with combs, rakes, and other tools.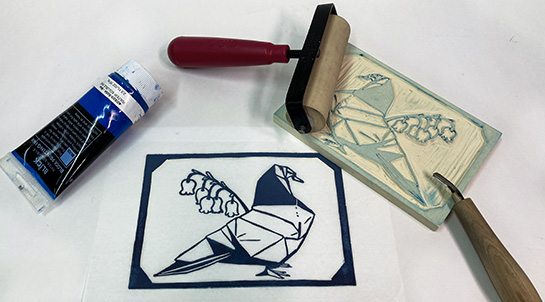 Printmaking
Design and print your own masterpiece on the Museum's press. Use a variety of materials to create a work of art!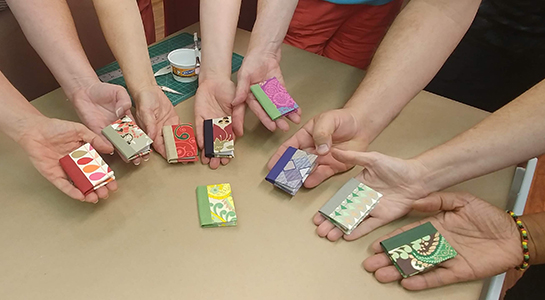 Basic Book Arts
What goes better with paper than books? Discover a unique art form and prepare a volume to ll with your own thoughts and words.