Blank Space (Medium)
(text and background only visible when logged in)

The School of Social Engineering, 14" x 11" x 14"
Untitled #2, 24" x 60"
Geometric Aljamia
September 5 - December 6, 2023
Geometric Aljamia: A Cultural Transliteration is a cross-cultural collaboration that addresses how connections between the Middle East and the West during the Golden Age of Islamic Civilization continue to be relevant and vibrant in the twenty-first century. The project includes artists, designers, performers, and writers from Afghanistan, Qatar, United Arab Emirates, Canada, and the United States. Aljamia is a medieval Spanish word that refers to Romance language written in Arabic script. The resulting transliteration contributed to the dissemination of the Arabic language and Islamic influences throughout the Iberian Peninsula and beyond. By understanding the arts as a transliteration of one form of thinking to another and addressing the fundamental patterns and geometry embedded in visual art and poetry, this project revisits the ongoing impact of Islamic art, science, and philosophy throughout the world today.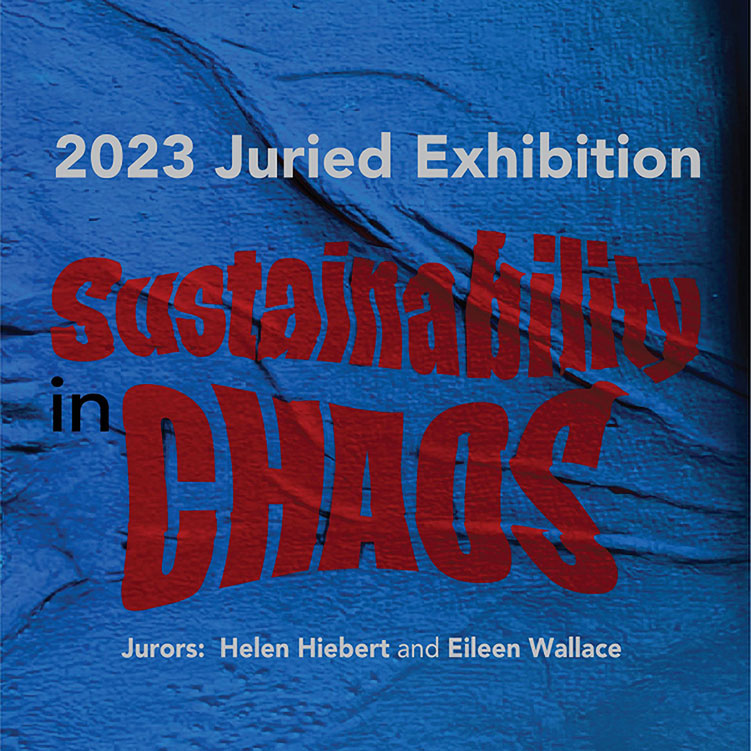 Sustainability in Chaos
January 15 - April 12, 2024
The North American Hand Papermakers' 2023 Juried Exhibition is called Sustainability in Chaos. We are pleased and honored to have Hiebert and Eileen Wallace as the 2023 jurors.
We are witnessing sudden, surprising, and sometimes unexpected changes in our time and lifestyle today. Anarchy, war, and disease have become our nation's daily concerns and only news. Even if we do not face these situations directly, in our social and economic lives, wherever we are, we witness the prevalence of chaos in various forms. Artists have shown their animus in chaotic human situations in different ways, such as through visualizations, music, poetry, photography, etc. They depict it in dream-like abstractions, express it in realistic depictions of life, inform the mind, or convey their empathy through art.
Call for Entry:
https://www.northamericanhandpapermakers.org/exhibitions-1
Submission Deadline: June 15th, 2023 at 11:59pm Eastern Standard Time