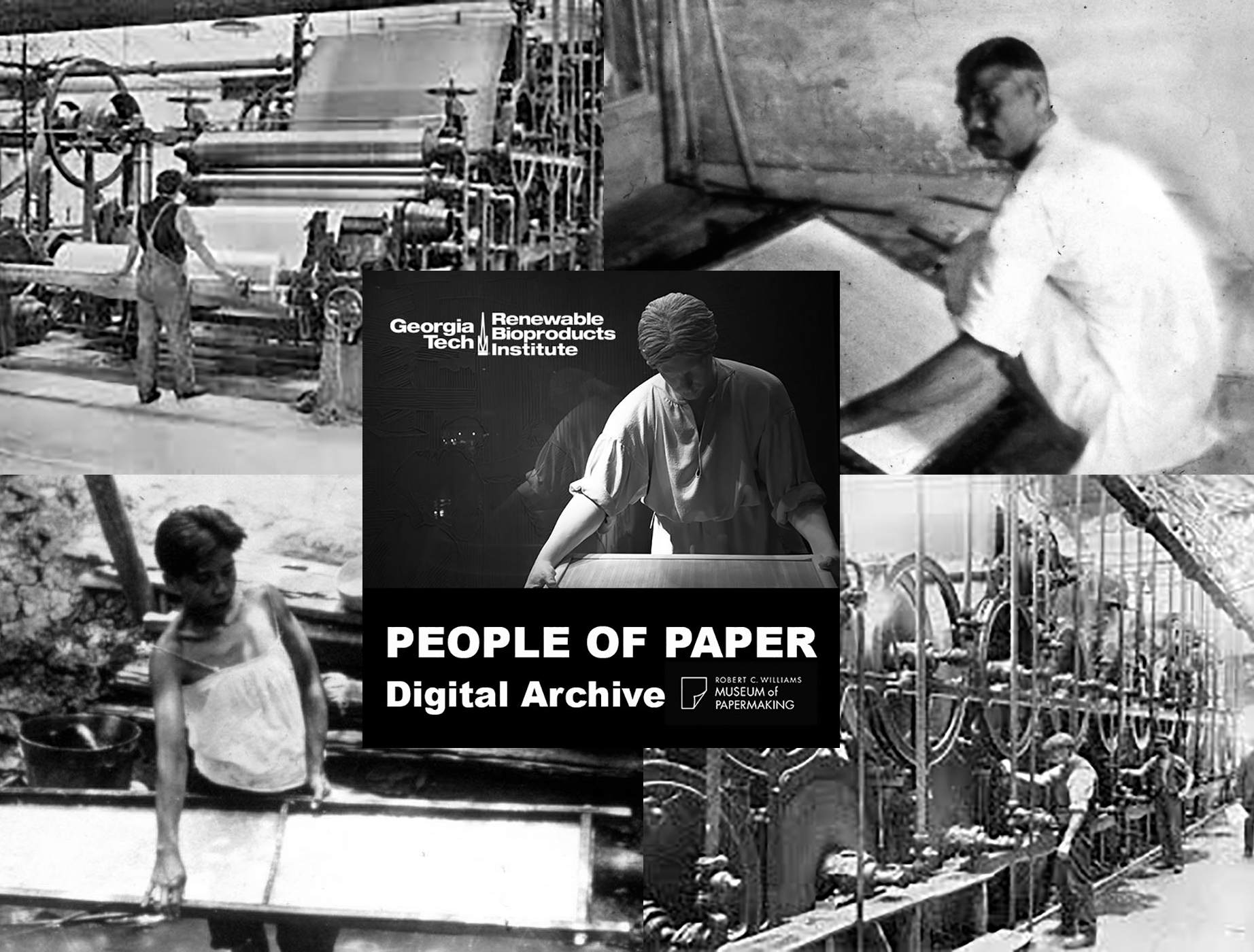 Blank Space (Small)
(text and background only visible when logged in)
The People of Paper Digital Archive is being built to serve as a database to connect papermaking resources. It is also designed to capture and preserve the accounts of contemporary papermakers, paper scholars, scientists, printmakers, binders, book artists, etc., in their own words.
One of the first steps for this project is the collection of a People of Paper survey to assess who is working in the field of paper and identify the threads of connection between those in the field of paper as well as paper adjacent crafts, research and scholarship. The People of Paper Digital Archive will serve as a repository of current activity related to paper, and will provide future historians, archivists, and museum professionals with primary source material to document the state of the papermaking world in the 21st century. 
The Robert C. Williams Museum of Papermaking asks for your assistance in the distribution of this survey, in order to reach the widest possible number of participants. The more robust the pool, the greater the usefulness of the archive as a research tool and recorder of contemporary practitioners.
Please note that there are several phases to this project. Participation in the survey does not commit you to participating in the other phases but we hope that you will consider creating a 5 minute video when the call goes out for phase 2 later in the year.
Thank you in advance for helping the Robert C. Williams Museum of Papermaking fulfill its mission to collect, preserve, increase and disseminate knowledge about papermaking. If you have questions about the project, please feel free to contact Virginia Howell, Museum Director, at virginia.howell@rbi.gatech.edu or Jerushia Graham, Museum Coordinator, at Jerushia@gatech.edu. 
The survey can also be reached at https://forms.gle/xe4i94v7aFe3v3o46.