What is Fast Film Fest?
Original animated films
5 seconds to 5 minutes long
Made from paper (because we're the paper museum)
Free to participate (no prior experience necessary)
Shared with the world via Youtube
Blank Space (Medium)
(text and background only visible when logged in)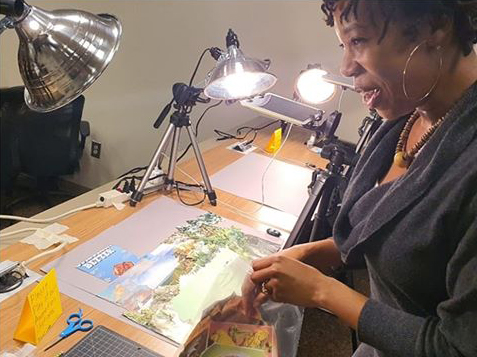 Why Animation?
Animation is...
Engaging
Memorable
Affordable & Accessible
Skill building
A creative outlet
Getting Started
Basic Supplies:
Assorted Colored Paper & Magazines
Scissors
BluTack
Tablet, Camera, or Phone
Stop Motion App (i.e. Stop Motion Studio, Pic Pac, Life Lapse, etc.)
2-3 Clamp Lights
Tripod with Tablet or Phone Mount
Remote Camera Shutter
Tweezers (optional)
14"x18" Sheet of Glass or Plexi (optional)
GA Tech participants may check out equipment from the library via: https://www.library.gatech.edu/gadgets Equipment may be borrowed for 48 hours at a time and may be rechecked if another person hasn't reserved the equipment.
Fast Film Fest has collected stop motion tutorials and placed them in the Paper Animation Film Fest Youtube Playlist to help you get started.
Audio is not required but if you're interested in adding sound or music to your videos, Audacity, Free Music Archive, and GarageBand are helpful resources.
How to Participate
Check the guidelines for the theme (it changes each year)
Access the how-to and inspiration resources on the Paper Animation Film Fest Youtube Channel
Make a short animation (no longer than 5 minutes)
Fill out the submission form and submit
Fill out the release form and submit
Share your film to the Fast Film Fest Playlist on Youtube (You will receive an access code to the playlist within 24 hours of submitting your release form)
Invite friends to watch party screening and award ceremony
Vote for the People's Choice Award
Do it all again next year!
Send all questions and inquiries to: paperanimationfilmfest@gmail.com
Blank Space (X-Large)
(text and background only visible when logged in)