Download these free coloring pages for hours of fun. All the coloring pages are designed to highlight various items related to papermaking, paper history, or papercrafts. 
Blank Space (X-Large)
(text and background only visible when logged in)
These five coloring sheets are based upon chiyogami patterns. Chiyogami is a silk-screen printed Japanese paper. The patterns are repetitive and often elaborate. These patterns are reproduced from a sample book (ACC#1989.1609) made in the early 20th century.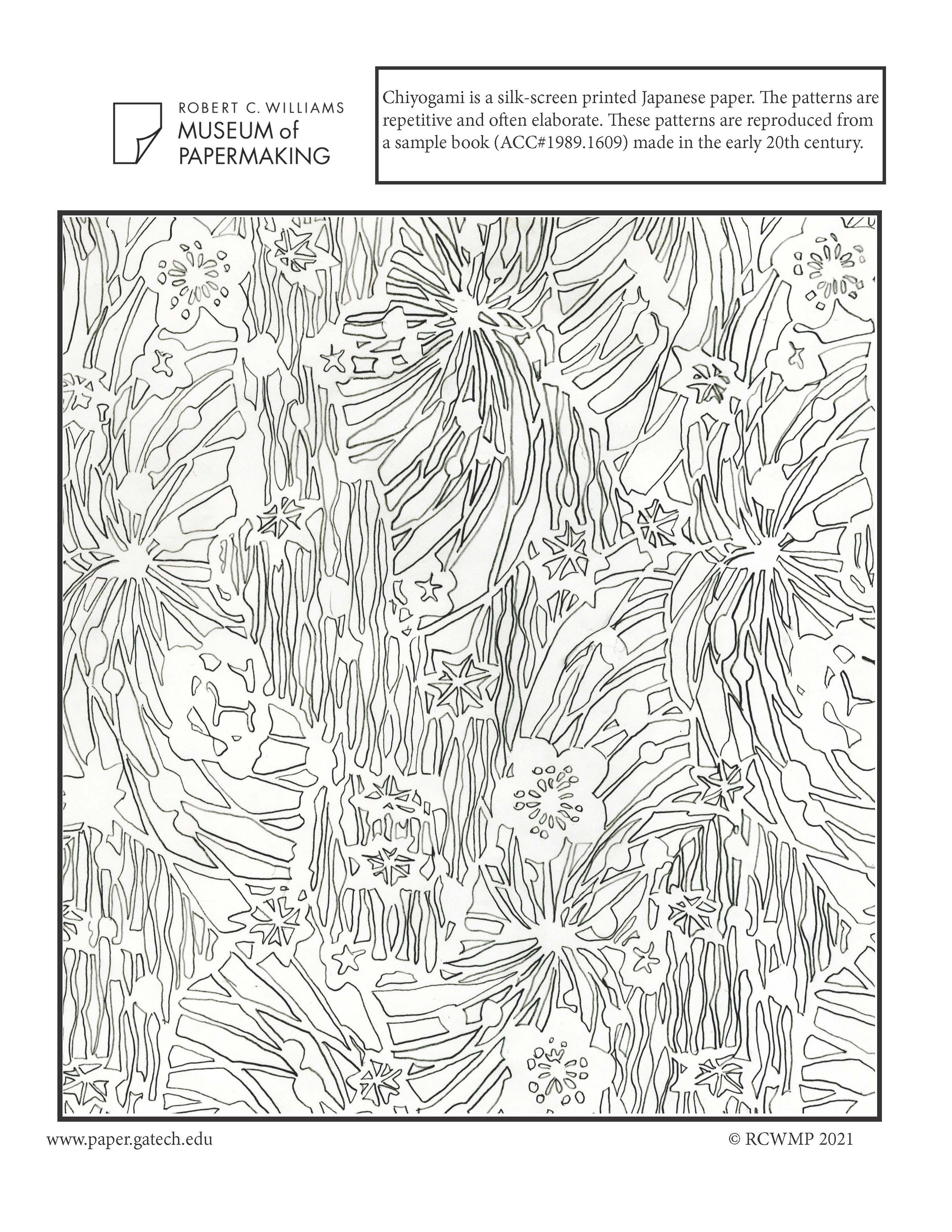 Blank Space (Medium)
(text and background only visible when logged in)