Artist Name
Eileen Ferara
Art Image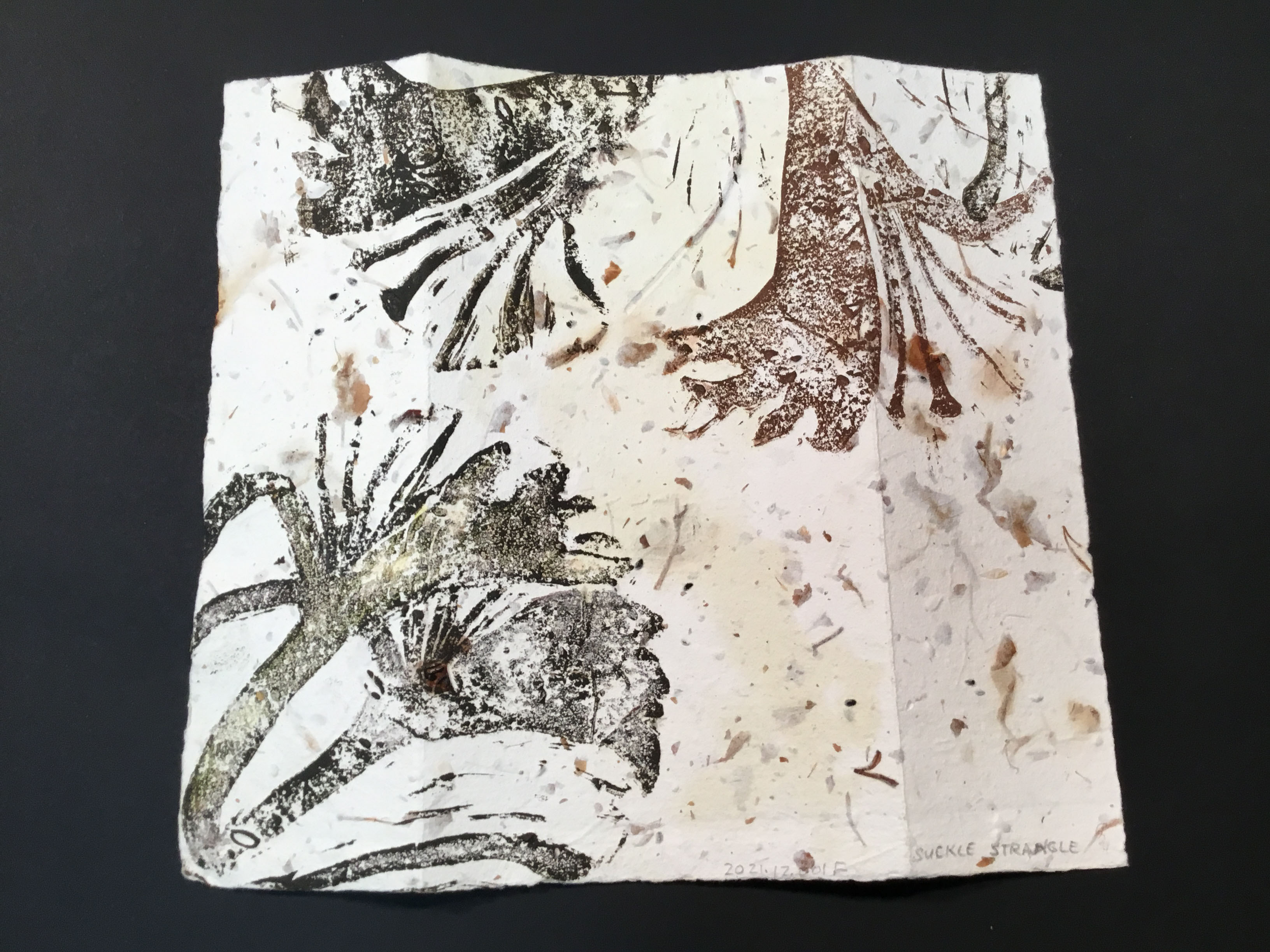 Eileen Ferara's piece is an excellent reminder that one can appreciate the beauty of life while also acknowledging its downsides (as is the case of invasive species).
Artist's Statement: "'Suckle Strangle' features one of my favorite invasive vines, Japanese Honeysuckle. Its relationship to the native trees in North American wild places is problematic, but it has been here in the US since the early 1800's.
Created for the NAHP 2021 May Mail Art Exchange, the folded piece is a varied edition of 10. Printed on handmade cotton paper with collected seed, leaf and blossom inclusions. My favorite fibers are experimental, and often have natural variations in outcome. Imagery is block printed with monotype and colored pencil."