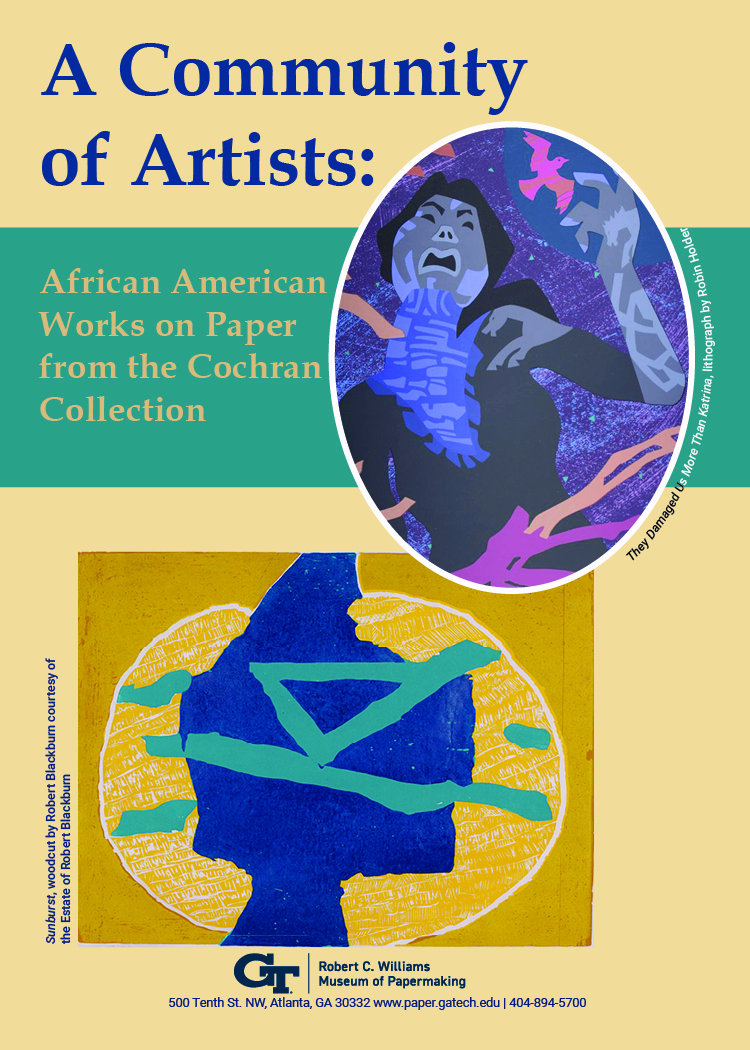 Sep 01, 2022 - Atlanta, GA
A Community of Artists: African American Works on Paper from the Cochran Collection celebrates the work of 50 artists over the 20th century. Just as these artists built community with each other through experiences, work spaces, or physical proximity, the Paper Museum is building community through programs delving into the works on exhibit. 
Build your own community by joining museum staff on 30 minute tours of the exhibit. Reservations are nor required, and the tours are suitable for individuals and small groups of three to four people. (Have a larger group? Contact Anna Doll at Anna.Doll@rbi.gatech.edu to arrange a tour)
During the tour learn about the threads of community that Exhibit Curator Jerushia Graham pulled together: Georgia artists, women in the arts, and the role of print houses as nurturing locations for developing talent. 
Tours are offered on the following dates and times: 
Friday, Sept 9, 10- 10:30
Friday, Sept 16, 10 - 10:30
Thursday, Sept 22, 7 - 7:30
Wednesday, Sept  28, 11:30 - 12
Friday, Oct 7, 10 - 10:30
Friday, Oct 14, 10 - 10:30
Wednesday, Oct 19, 11:30 - 12
Thursday, Oct 27. 7-7:30
Friday, November 4, 10 - 10:30
Wednesday, November 16, 11:30 - 12