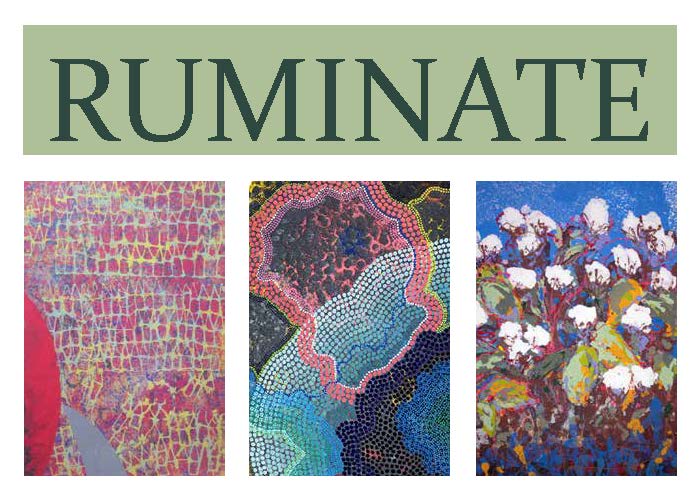 Lea Basille-Lazarus, Chad Hayward, and Andrea Peterson each use pulp painting to express their reflections of our world. Each voice distinct in its visual language complements the others.
Pulp painting is the process of using pigmented pulp as the medium for creating artwork. The artists in this exhibit create works in which they consider and contemplate the world around them. Peterson's works often explore the natural landscape around her, while Chad Hayward's pieces explore the relationship between the mind and body in creating art while exploring the marks made in the works. Basile-Lazarus is exploring community, and represents the surrounding world with symbolic houses and other marks. 
The exhibit is free and open to the public. The museum is open Monday-Friday, 9-5 and closed on Georgia Tech holidays (Monday, May 31 and Monday, July 5). There is no admission fee, but visitors are required to make a reservation in advance. Groups of more than 10 must book a fee-based program. All visitors are required to abide by Georgia Tech's COVID-19 protocols, including wearing a mask while inside the building.