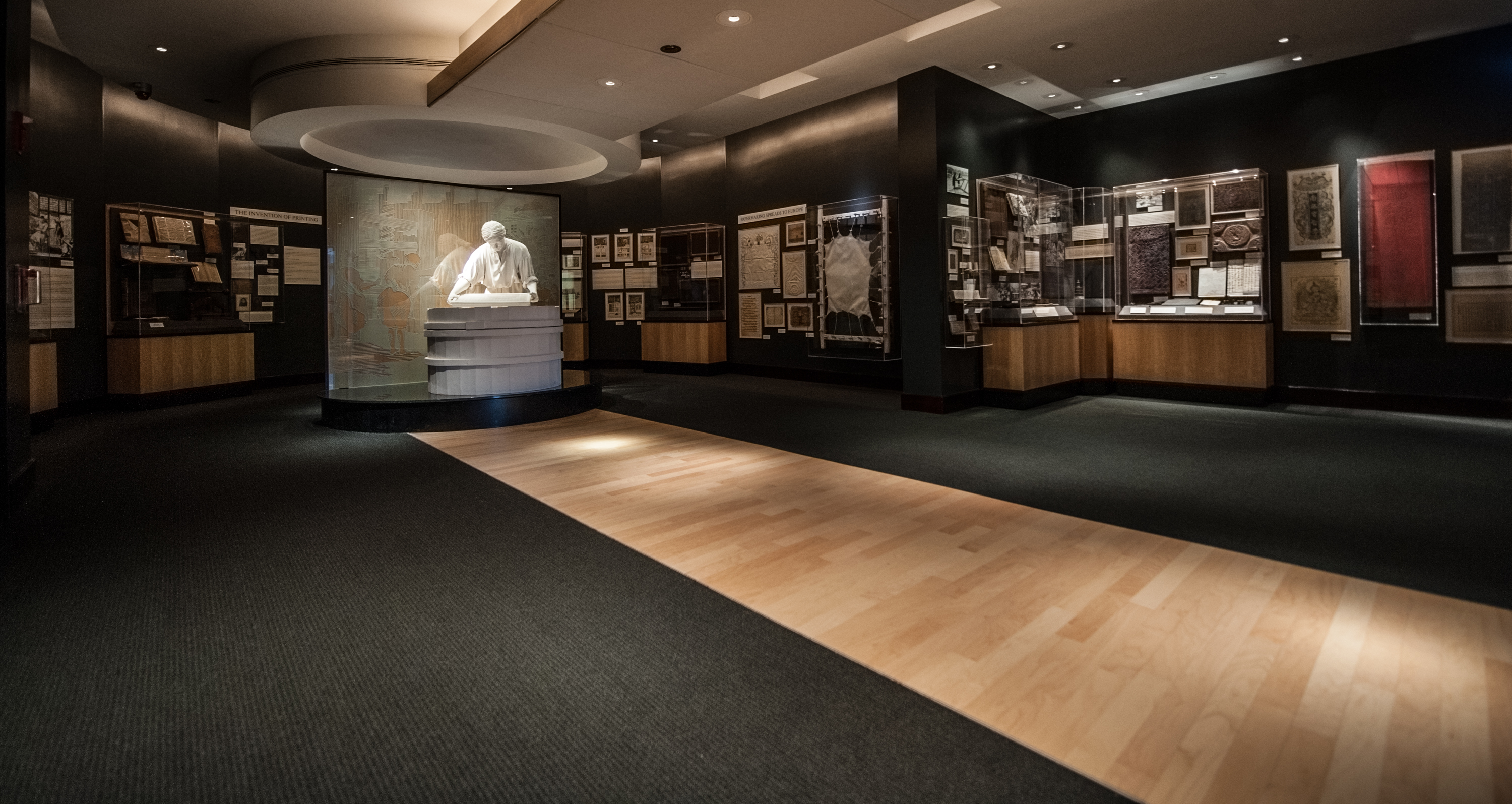 Nov 07, 2022 - Atlanta, GA
The Robert C. Williams Museum of Papermaking will be open for a special "late night" on Thursday, November 17 until 8pm. During these extended hours, visitors will be able to visit A Community of Artists: African American Works on Paper from the Cochran Collection as well as the museum's permanent exhibitions.
The museum will be closed Thursday and Friday, November 24 and 25 in observance of the Thanksgiving holiday. We will reopen on Monday, November 28 for regular hours: Monday – Friday, 9-5. Admission is free, but groups of 10 or more must book a fee-based program in advance.
The museum winds down the year with some long-awaited upgrades to our carpet! As a result, the museum will be closed to the public December 3 – January 2. We will reopen in January with a new look for our floors. Programs already booked will still be held, but galleries are closed during this time. We apologize for any inconvenience.
Museum late night: Thursday, November 17, 2022 – open until 8pm
Museum closed: Thursday – Friday, Novemebr 24 – 25, 2022
Museum open: Monday – Friday, November 28 – December 2, 9-5
Museum closed: Saturday, December 2, 2022 – Monday, January 2, 2023
Please contact Virginia Howell at 404-894-5726 or Virginia.howell@rbi.gatech.edu with any questions.