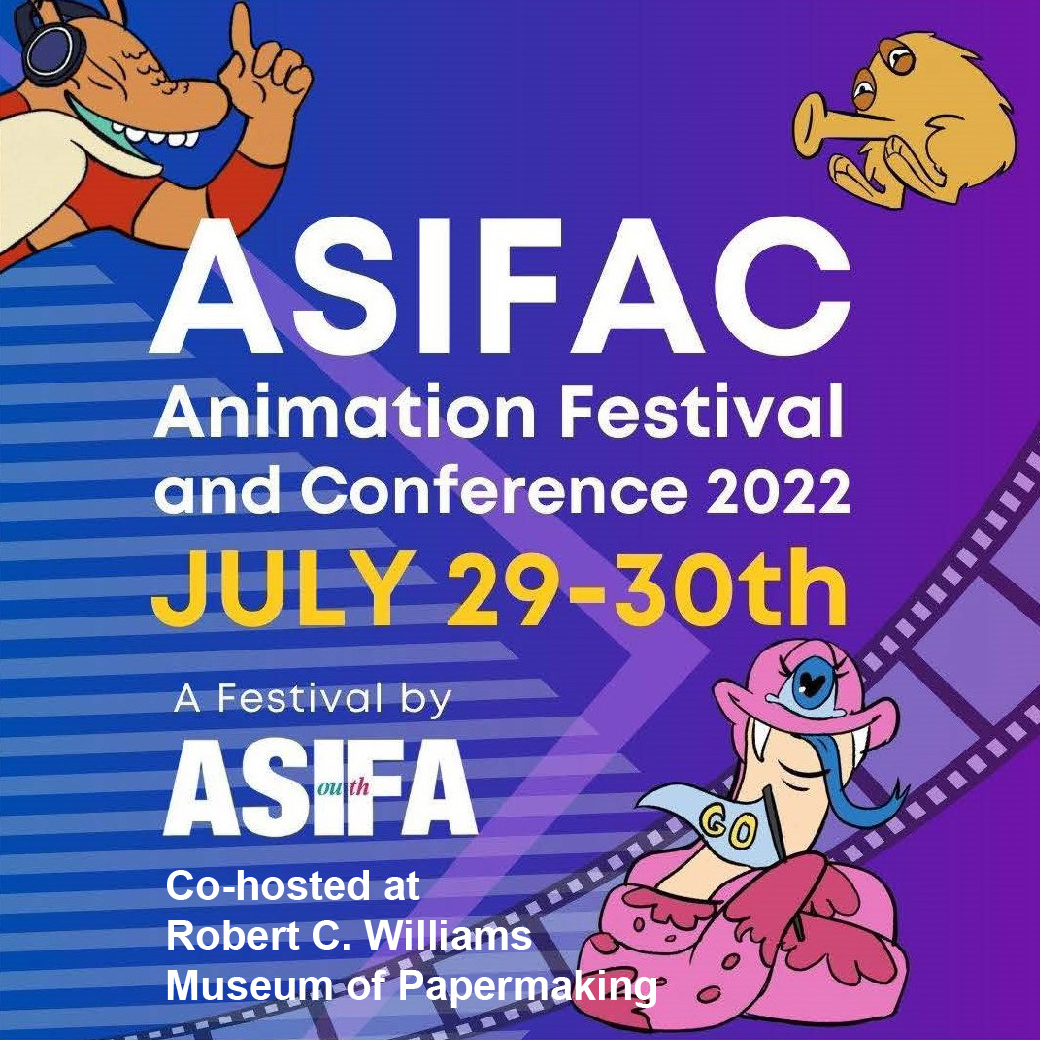 Jul 14, 2022 - Atlanta, GA
Summer break is starting to wind down for the Atlanta area, but the Paper Museum is gearing up for some special partnerships in July and August.
On July 29 and 30, the museum is co-hosting with ASIFA-South the ASIFAC 2022 Animation Festival and Conference. The event is free, but registration is required. Join like-minded people to discover more about animation: what people are working on and opportunities in the field of animation. ASIFA members have shared extensive knowledge at past Fast Film Fests sponsored by the museum, so we are looking forward to learning more about animation!
https://www.asifa-south.com/asifac-festival
The partnerships continue into August, as the Paper Museum participates in the Educator Expo hosted by the Atlanta History Center. On Saturday, August 13 from 9-noon, educators are invited to discover how some of Atlanta's most popular cultural institutions can be part of school experiences. Throughout Atlanta are numerous places to visit, with and without school groups, and the paper museum is pleased to be part of this exciting opportunity.