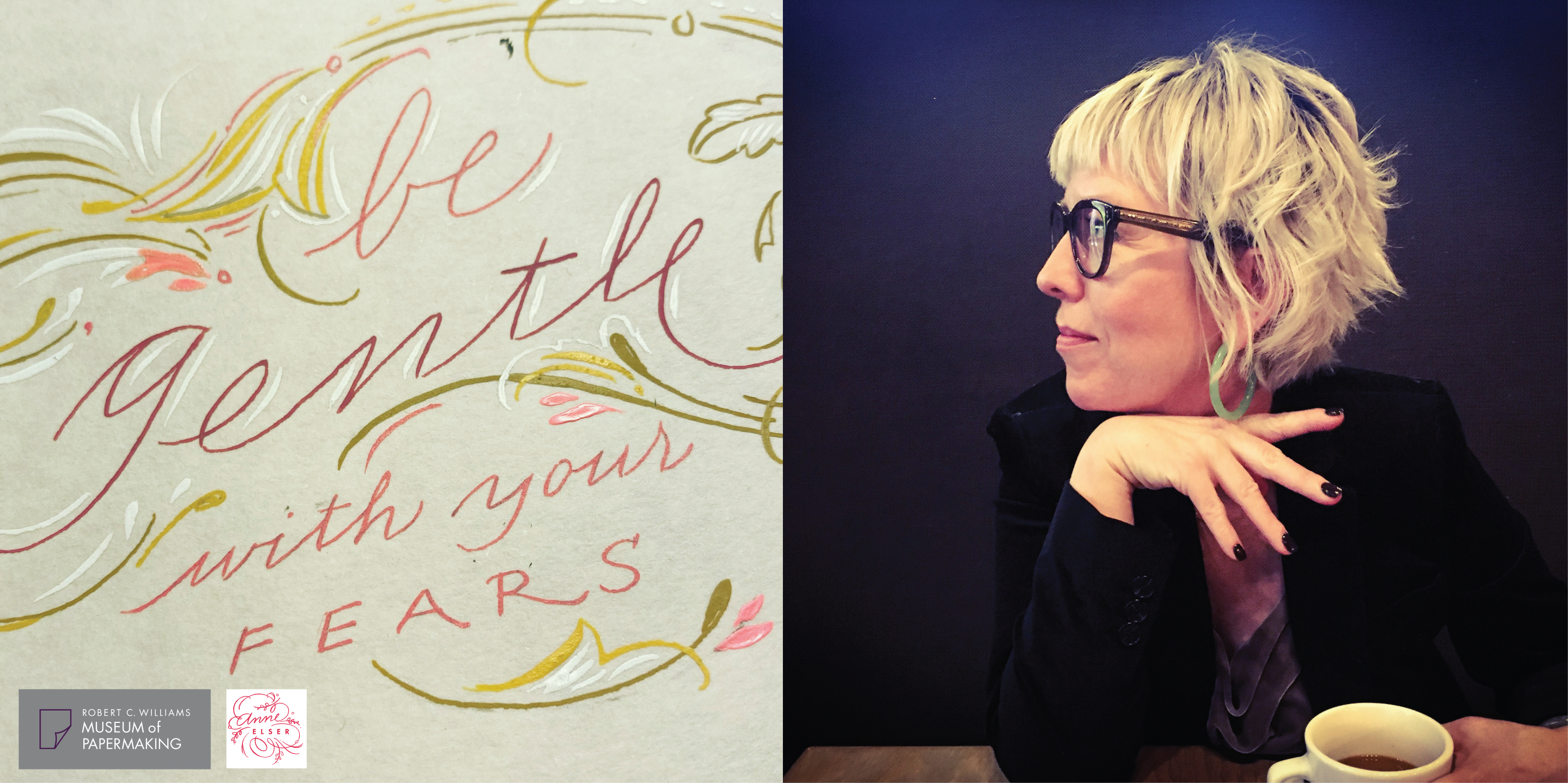 Sep 13, 2021 — Atlanta, GA
On Friday, September 24 at 7:30pm, calligrapher Anne Elser will be demonstrating how to create beautiful, hand-written scripts in a free virtual presentation sponsored by the Robert C. Williams Museum of Papermaking. 
Elser, a private calligraphy instructor who has been featured in books and magazines across the country, and for both private and corporate clients such as Tiffany&Co, Louis Vuitton, Pace Papers, Martha Stewart Weddings, Saks Fifth Avenue, Bloomingdales, and Speedball, to name a few, will be demonstrating various calligraphy scripts. Starting with a portfolio tour she will take us through her stunning work and the demonstrate using the pointed pen for the principles of European Copperplate/English Round Hand, and Spencerian. Then she will demonstrate Monoline Writing using a glass dip pen and vibrate colors for letter lovers of all ages. And for a special treat, she will close this demonstration out with a script she created, the Open Shaded Script, recently celebrated in the Speedball Textbook 25th edition. 
Museum Education Curator Anna Doll says, "We're delighted that an artist of Anne's caliber will be sharing her expertise with the Paper Museum. Virtual programs like these provide opportunities for people to explore new skills and discover a variety of interests and hobbies."
Register through Eventbrite for this free program.