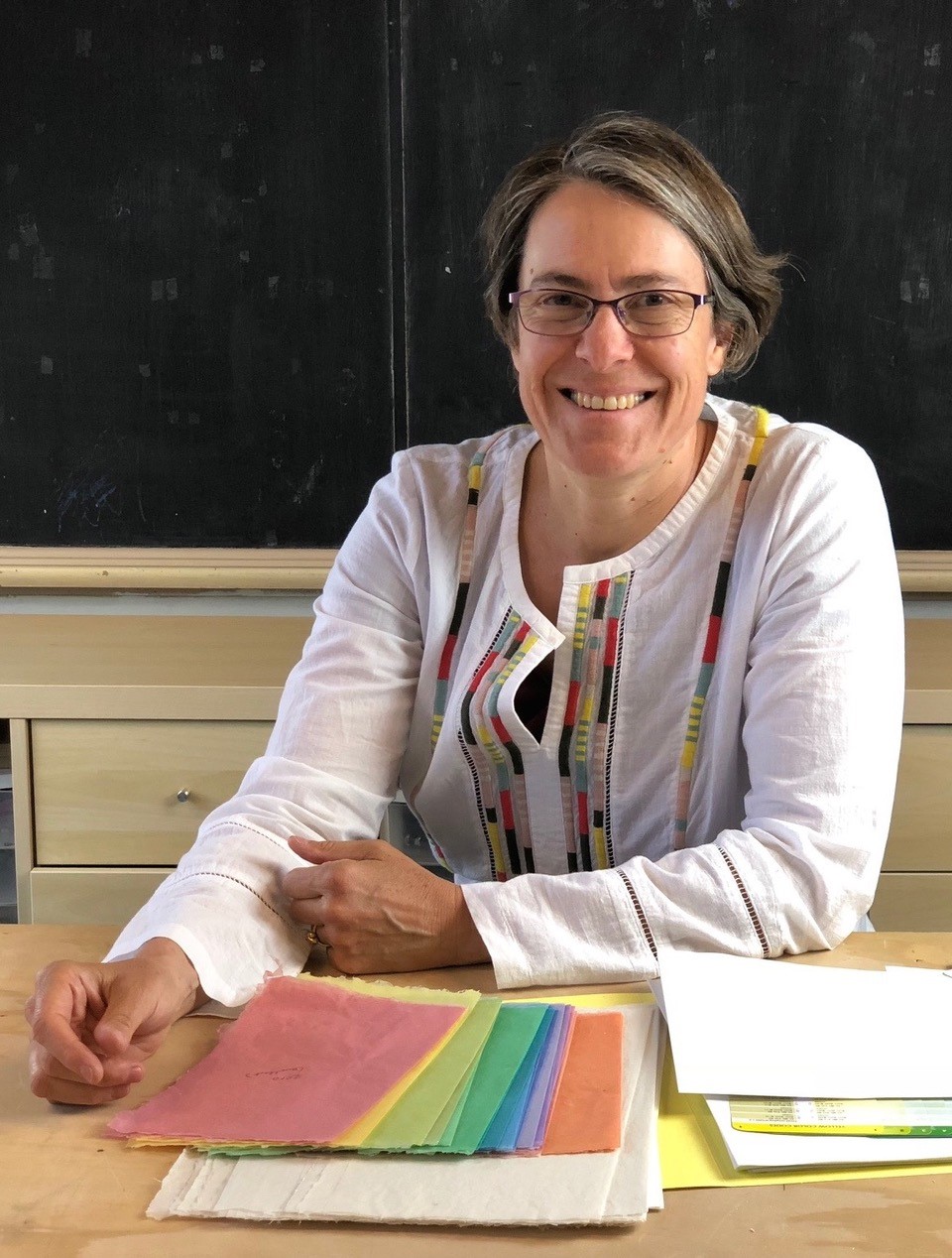 Jun 21, 2022 - Atlanta, GA
Summer programming at the Robert C. Williams Museum of Papermaking is here! The museum is offering in-person and virtual programs during summer of 2022. On Tuesday, July 12, learn suminagashi, a form of Japanese paper marbling. This in-person program lead by museum staff shares techniques for producing your own beautiful works of art on paper. Online registration opens July 1, phone registrations are open now. 
On Tuesday, July 26, the museum's virtual talks continue with renowned paper artist Helen Hiebert sharing about her research into spherical paper forms in a talk and demonstration called "Illuminating the Paper Sphere." Hiebert is the author of five how-to books on papermaking, runs a blog called The Sunday Paper and a corresponding podcast Paper Talk, and is a practicing artist as well. Her annual, week-long retreat at Red Cliff in Colorado is well-known for being an inspiring experience for papermakers and paper artists alike. Online registration is available now!
Group tours and papermaking workshops are also happening this summer! Space is limited, so book yours now. These 90-minute, hands-on tours include visiting the museum gallery and making paper to take home. Suitable for groups of 10 or more, program fees are $8.50 per person. Contact Education Curator Anna Doll for more information and to book. Anna.Doll@rbi.gatech.edu or 404-894-7840